Monetizing Your Appeal Online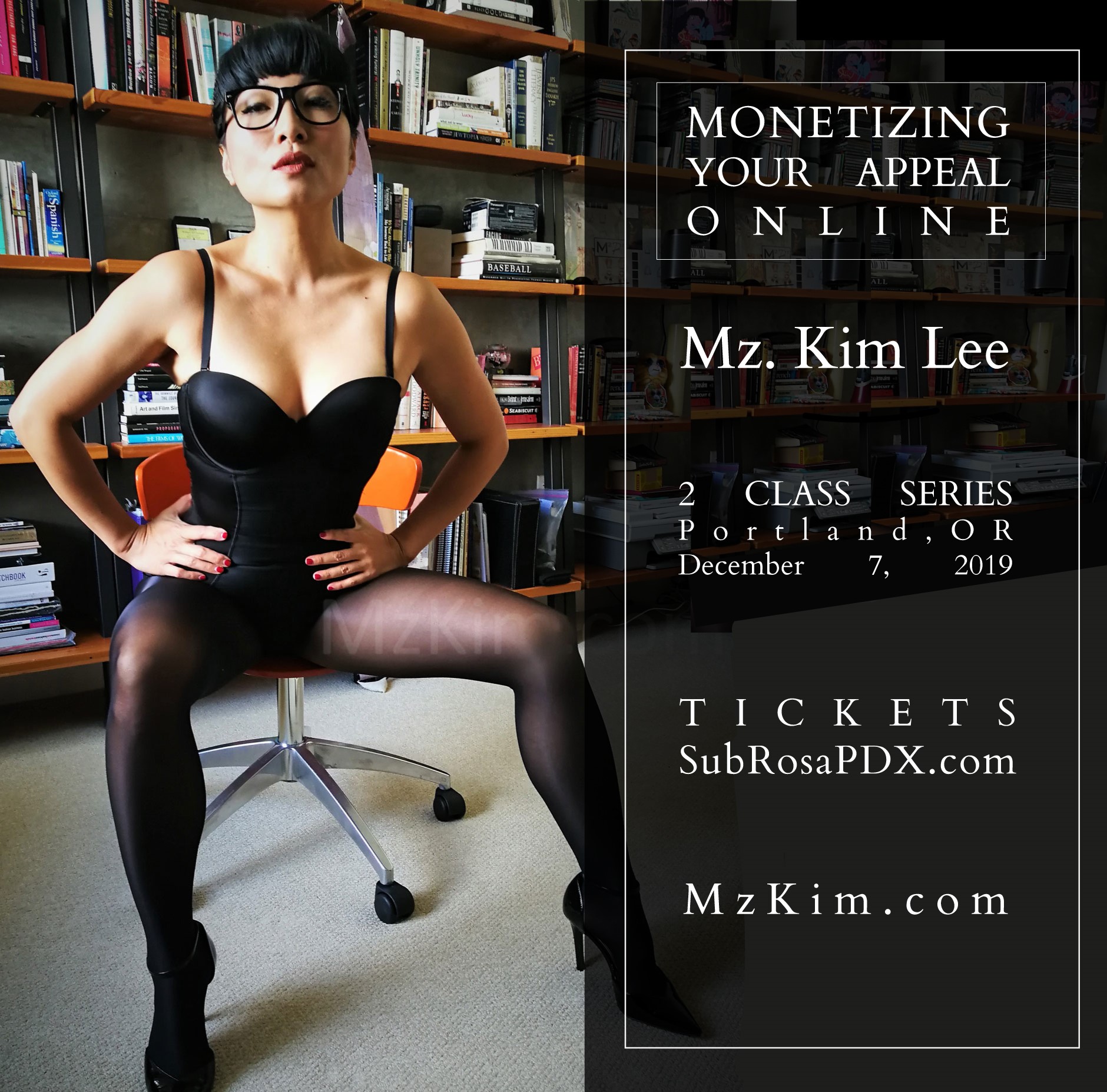 I am teaching a 2-course workshop in Portland! Saturday, December 7 @SubRosaPDX
Monetizing Your Appeal Online
Course A: 12-2 p.m.
CourseB: 3-5 p.m. Purchase your tickets here:
Whether you are a novice interested in adult work or a seasoned pro, your online presence is an essential part of your business.PLEASE NOTE THIS IS A TWO PART CLASS! Feel free to sign up for one or both, although to get the full benefit of Mz Kim's knowledge, we recommend both.
In this two part series, Mz. Kim, a professional Domina of 15 years, has put together key points to harness your potential to maximize and monetize your online presence. CLICK ON THE BUY TICKETS LINK TO READ THE DETAILED DESCRIPTION.

---