Mz. Kim attends the 2020 AVN Awards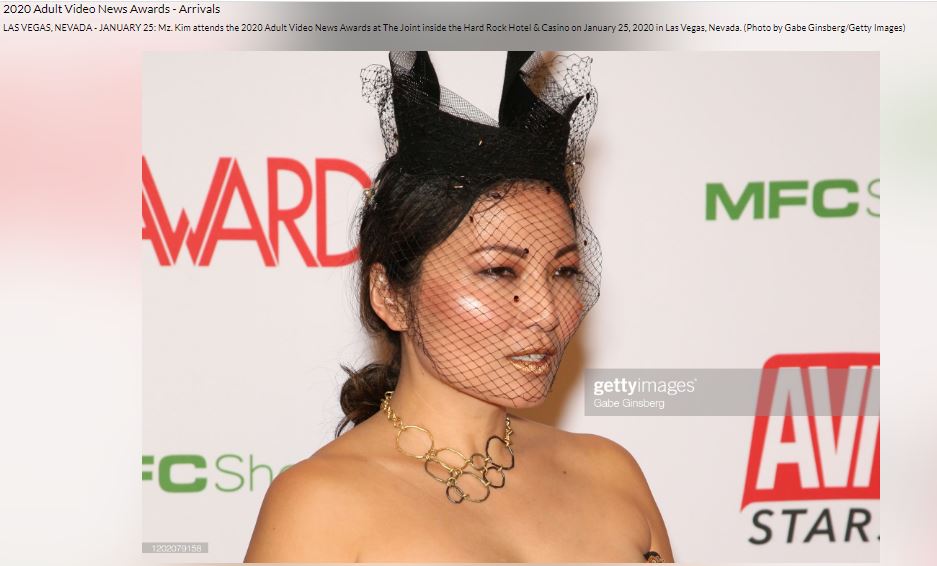 2020 Adult Video News Awards – Arrivals
LAS VEGAS, NEVADA – JANUARY 25: Mz. Kim attends the 2020 Adult Video News Awards at The Joint inside the Hard Rock Hotel & Casino on January 25, 2020 in Las Vegas, Nevada. (Photo by Gabe Ginsberg/Getty Images)
Oh AVN. Thank you for having me walk the gauntlet, also known as the red carpet. It's a fascinating event. The red carpet, in this case, was very very long. And intimidating.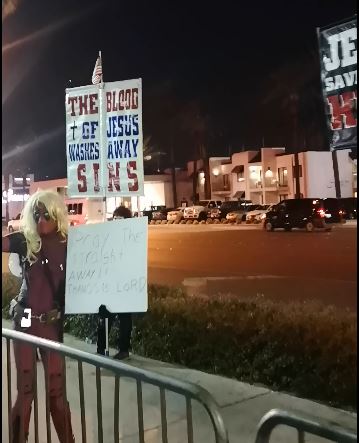 The line began outside. And outside was where the inevitable Jesus protestors used a bull-horn to try to save us. Our line went right out to the street and right in front of them. I felt tense, but at least there were police officers standing nearby. There was a barricade but I had no idea why AVN organizers put the path out to the sidewalk, right in front of these protestors. To add to the chaos, there was a protestor to the protestors! He made his own sign. It said, "Pray The Straight Away! Thanos Is Lord."
Last year, there were protestors at the major intersection in front of the Hardrock entrance. They had bullhorns, and no fence. We walked by them and stood next to them waiting for the light to change. Two of them shouted at us, and got really close. There was a feeling of violence, of real hatred towards us. This was the kind of moment that made me afraid that I might get shot. Just for being me. Even now, I feel angry and sad. I have a right to exist, just like them. I have right to make a life the way that I see fit.
Back to the experience on AVN red carpet… this carpet was long. It stretched from one end of the hotel to the other. There were crowds on both sides of the ropes. Hundreds, maybe even thousands of women and men, all with phones and cameras, taking photographs and looking at us. Some just curious, some avid fans waiting for their one and only. And I, having been nominated in a very niche category, Favourite Domme, was just there somewhat as cattle, somewhat as entertainment. To shed some light into my part in the event, I was 1 of 50 nominated in this category. Almost takes the fun out of being nominated at all. Almost.
I had come to Las Vegas to teach my workshop, sit on an AVN panel about independent content production, and to make content. And of course, to walk the red carpet. It turns out, I was in line right next to Stormy Daniels.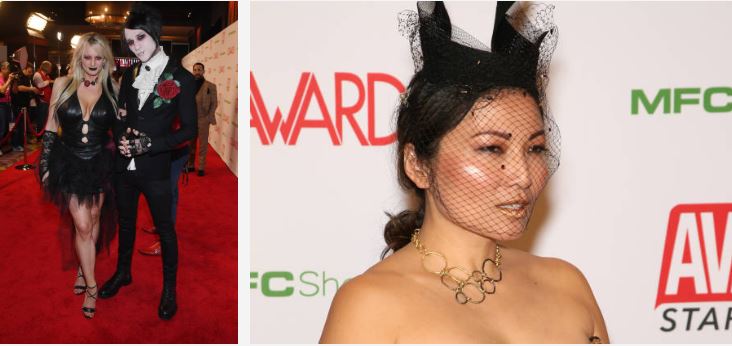 I would never have recognized her because of her goth get-up that night. I saw some exquisite women, and loved being seen by them as well. The sheer chaos of it all, the walking, the many beautiful women, some breathtakingly so, and the crowd… this was the experience I had signed up for, and I got it in spades.
There was a separate media room, of which I was not privileged enough to go in. This was where the winners and presenters would do interviews and additional photographs. As I was placed in front of the long line of photographers and cameras, they move you through to the tune of a bell. An actual bell that someone rings so that people know when to move on to the next group of photographers.
It's easy to feel small and insignificant in a place like this. The fanfare, the inner circles. AVN is porn-centric, and yet all sorts of sex workers come to party, to work and socialize. I have to remind myself that my life and value does not hinge on my fame, or lack there of. Although, for a porn network to even have a category called "Favorite Domme" shows that there is recognition from this industry that we do make impressions and waves.
Was the effort worth all the trouble? Yes. And, as always with things like this, dressing up was the best part. I got to stretch my style muscles and put together an ensemble that I really loved.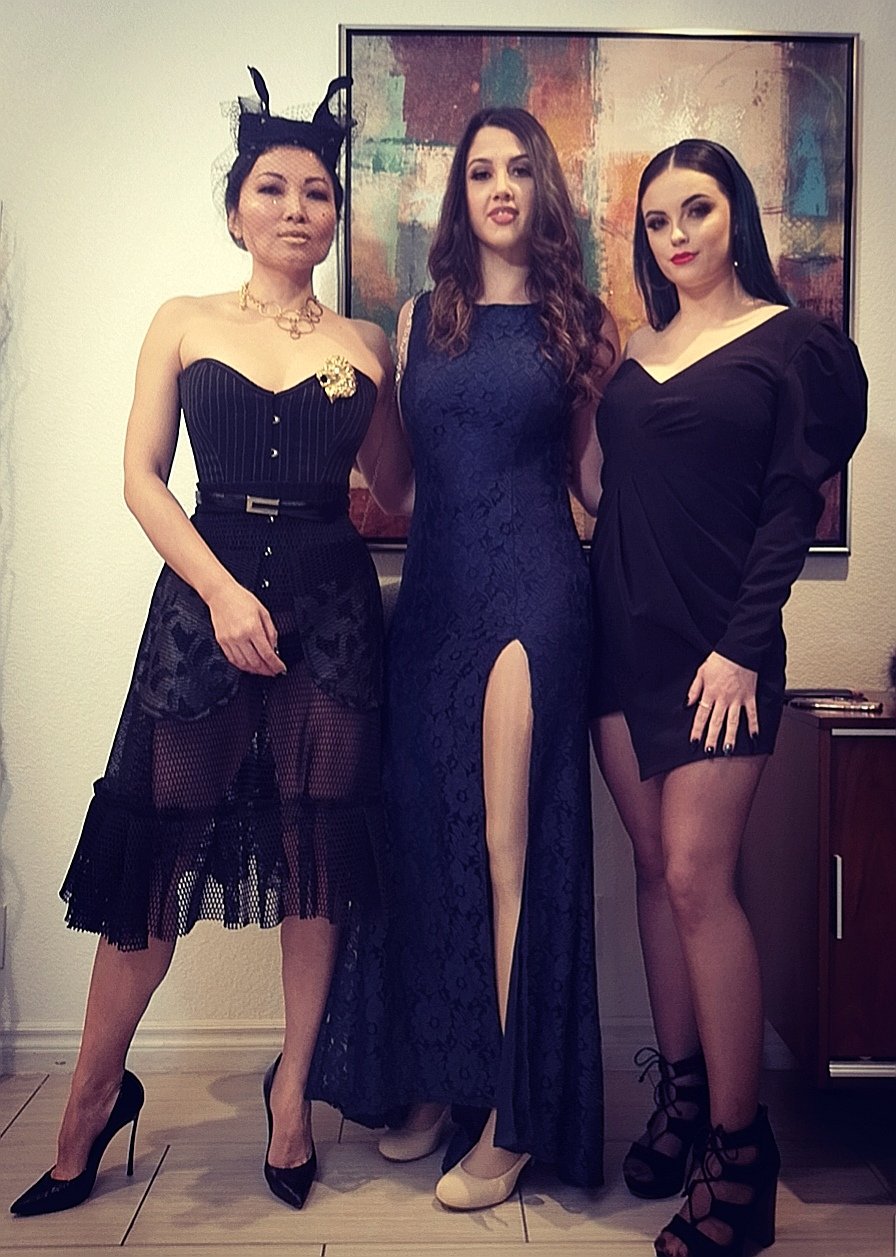 ---
Comments are closed.