The Best American Dream Interview
Ynotcam interviewed me. I really like the it turned out.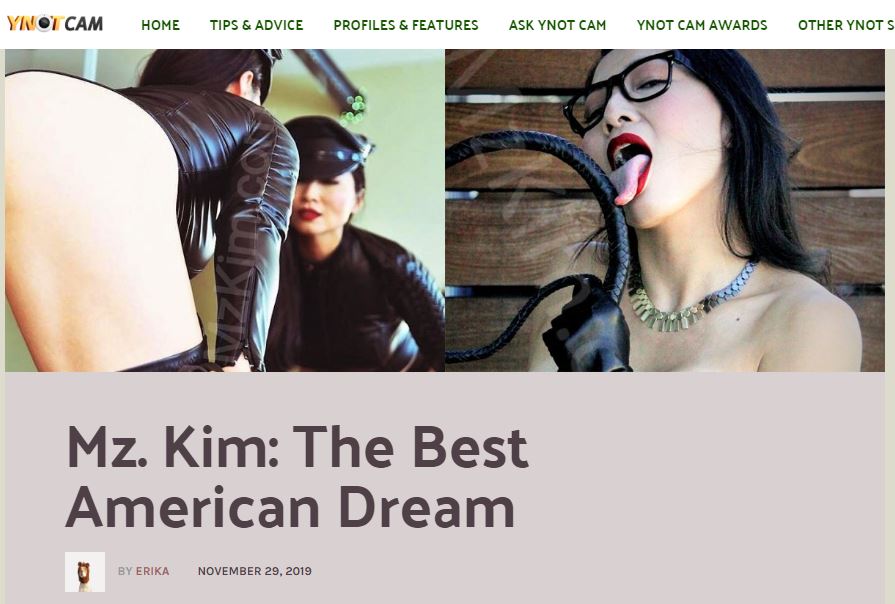 What should a domme who is not yet online in any big way professionally know to help set them up for success?
This is a big question and requires quite a bit of time to discuss — so much so, that I put together a class to cover this subject called "Monetizing Your Appeal Online."
One of the first things I ask people to do is identify their strengths and their skills. Then I ask them to think about what they like to do. Where those two areas meet is the focus point of their path.
Because everyone is different, I never give specific professional advice until I get to know their individual situation. What I would say is that grouping cam and clips together is a mistake. They are both online work, but making clips and being on cam require different skill sets. Presenting an idea and recording it is different than being live on cam with a client. The stage-fright or simply trying to come up with things to talk about in a live cam session is a different issue than not knowing how to act in front of a camera. As a general rule, I would also say, practice takes the edge off of everything — practicing on webcam, practicing acting, practice improvising.
Mz. Kim has classes upcoming in Portland, OR (December 7) and in San Fransisco, CA (December 14). Click the links for more information.
To read the full interview, click here.
---
Comments are closed.